| | |
| --- | --- |
| Weather Fact: | The coldest temperature ever recorded was a negative 126.9 degrees fahrenheit in Vostok Station, Antarctica. |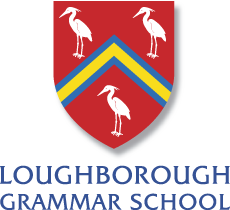 Educational Case Study
Loughborough Grammar School
Climate Change & Global Warning
Studying climate change on our living, breathing planet is very complex and requires the right technological tools to see exactly how climate change is affecting us at a local level.
Just as the microscope took science to a new level in the study of animal and plant cells over 400 years ago, weather stations will allow us to study the micro detail of the climate in our own local environment, while examining the weather on a Macro level across the UK.
Studying local weather is like looking at the health of a cell within an organism and by understanding local weather changes we will have a far better idea of the health of our planet and the overall effects of global warming. Using data collected and collated at source, students will get a unique 'hands on' understanding of the processes and principles involved in the study of Climate and Meteorology.
Giving students the knowledge to tackle and issue that is likely to become a dominant feature of their lives enables them to take some responsibility for the world they will grow up in, and gives them the power and knowledge to shape the future.
Empowering Learning with ICT

Loughborough Grammar is a school that prides itself on providing an education for its pupils that is both diverse and challenging.
Climate change is a hot topic, with environmental, social and economical effects. Loughborough Grammar decided that they needed to introduce an innovative and interesting educational tool to their students to investigate this subjected in their local area, and the wider community.
Partnering with Skyview

After researching the marketplace, Loughborough Grammar approached Skyview to provision a weather monitoring system.
The key requirement was that the weather data could be accessed by all pupils over the school network, as well as from outside the school grounds.
Introducing Weather Monitoring to Students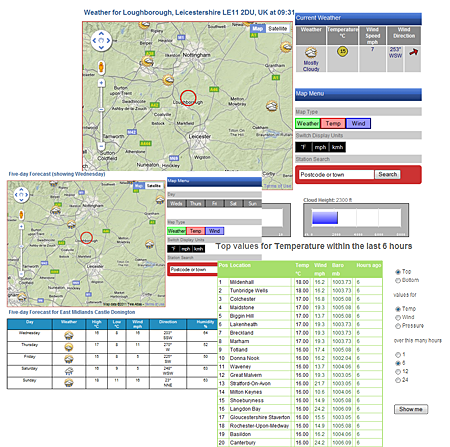 As part of our commitment to provisioning the right system for every customer, Skyview's lead engineer Steve Southey carried out a full site visit to assess the individual requirements of the school.
Skyview recommended a Davis Vantage Pro 2, with full installation and a 5 year service and maintenance agreement.
The Weather Station sits within the Geography department, and is operated by Geographers in years 10 – 13. The data collected by the weather station is made available to everyone in the school over their Intranet site. This allows students to access and utilize the data in classroom and homework activities, and also share data with the wider community.
Another fantastic benefit for the school is that their site is also populated with data from over 300 sites across the UK and Europe, allowing for easy comparison and research – an excellent tool for project work.
Weather Parameters
Indoor & Outdoor Temperature
Barometric Pressure
Indoor & Outdoor Humidity
Wind Speed
Wind Direction
Rainfall
Rain Rate
Wind Chill
Solar
UV
5 day Forecast
Interested?
If you are interested in bringing the weather to life in your school, and would like to know more about our products and services, contact Skyview today on 01787 883138 or email the team at education@skyview.co.uk.
---